About us
KTSF was established in 2007 as a "Non Profit" Foundation to help save the lives of Kidney patients, 8 out 10 of whom were dying for lack of resources or a related Donor to undergo an Organ Transplant. Signing an MoU with the Ministry of Health, over Rs. 6 Million was spent, providing 20 Computers with Internet facilities to 20 hospitals with ICUs across the country, so that Donor information, could be entered into a web based Database which was made accessible to all stakeholders, such as Nephrologists, & Transplant Surgeons etc.
The Patients were entered into the same Database by the Nephrologists and the Donors matched with the most suitable patients through the programme itself, eliminating human interference and ensuring complete transparency.
VERY IMPORTANT NOTICE TO PATIENTS
PLEASE NOTE THAT WE DO NOT INTERACT WITH PATIENTS DIRECTLY. WE DIRECT ALL DONORS TO THOSE DOCTORS WHO WORK WITH US, AND THE MOST SUITABLE PATIENT FOR EACH DONOR IS IDENTIFIED BY THEM, USING THE SCORING SYSTEM DESIGNED BY DR. CHULA HERATH, CONSULTANT NEPHROLOGIST. WE KINDLY REQUEST ALL PATIENTS NOT TO CALL US DIRECTLY.
Founder
"Nothing has given me greater joy than to save a life. I am proud to have saved 12 so far"
Ajit F. Perera is a Senior CEO / Marketer hailing from a long line of philanthropists. contributing 5 National Schools including Vishaka & Sri Palee, and 4 Hospitals, including the De Soysa hospital as well as the MRI. Ajit himself was responsible for the donation of the Sri Palee Campus of the University of Colombo.
With his involvement as a Committee member of the De Soysa Hospital, he came across the sad plight of Kidney patients, and thought that he could make a worthwhile contribution, leading to the establishment of the Foundation.
Vision
Our vision is to eliminate the death of every Patient due to lack of Organs, and in particular those needing Kidneys.
Mission
That every citizen in this country is provided with an opportunity to donate Organs preferably while alive, to achieve this goal.
Our Goals
To target every citizen in the country and educate them as to the value of Organ donations, and the lack of risks to such donors. This can be supported with statements from those Donors who have already donated and are still living a healthy life.

Every Donor is tested
to ensure that he/she is medically
fit and healthy to donate

To Motivate Motorists
to donate, by inserting an "Organ Donor"
symbol into their Driving licenses.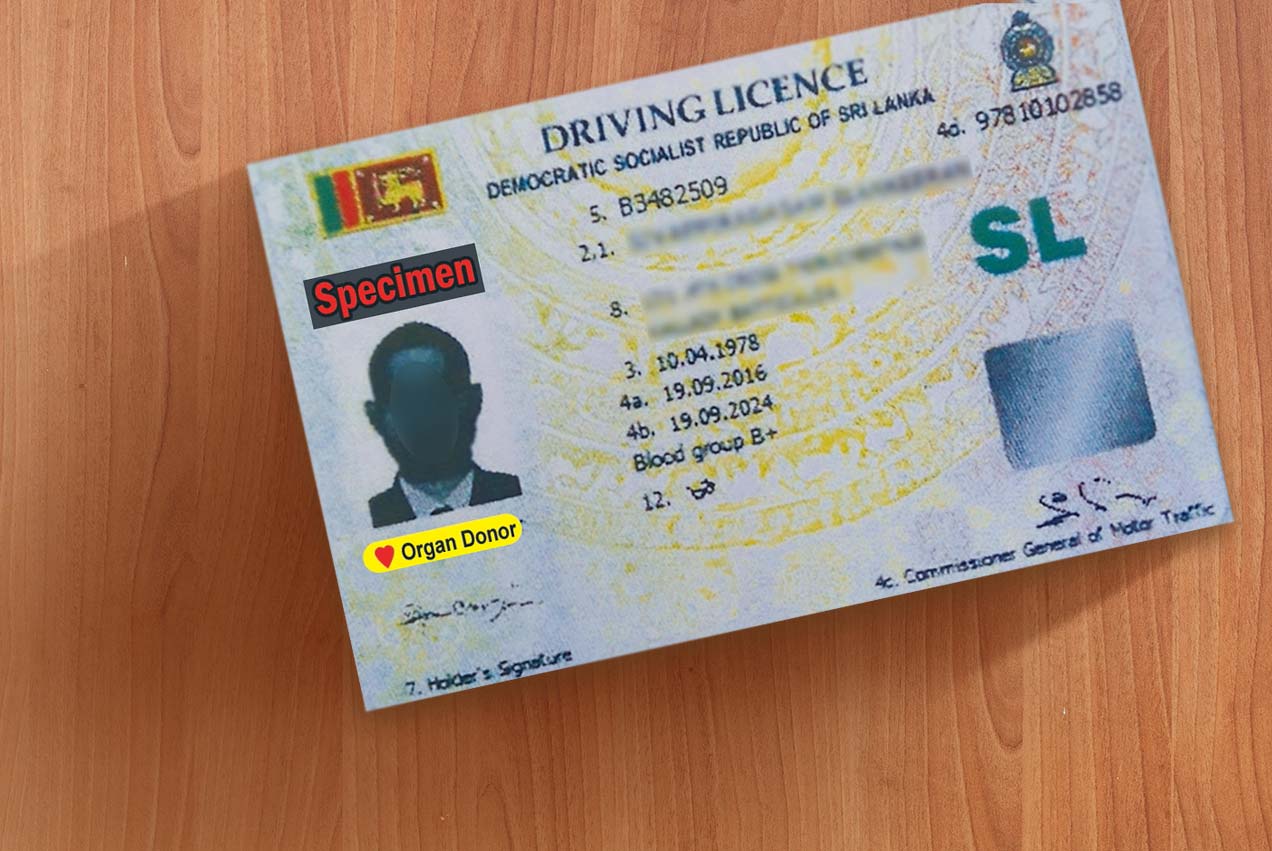 Be An Organ Donor & Save A Life
Your contribution can make a difference
Every LIVE Donor, is first subjected to a series of tests, not only to match the tissues of the patient, but to ensure that the Donor is 100% healthy. It is not our intention to save a patient at the cost of endangering the life of the Donor. The transplant takes place only thereafter.
you will be directed to the full donation form
After death donations
Even after death, your Organs matter
After an accident, if a patient placed on a hospital ventilator is declared
"brain dead", the heart, 2 Kidneys, Liver, Pancreas, Lungs and Intestines can be harvested.
Natural deaths allow the Eyes & Tissues, etc to be harvested.
A Single death can save upto 8 lives and help 50 other patients to become healthy again.
After Death Donations are currently directed to the Human tissue Bank